Remote Hub Lab
Awards
Who doesn't love getting recognized for their work? Here are a few awards that our lab has won!
February 2023: Prof Hussein Receives the IEEE Region 6 Outstanding Engineering Educator Mentor and Facilitator Award for 2022. Congratulations Prof. Hussein!
Please see Prof Hussein's comments here!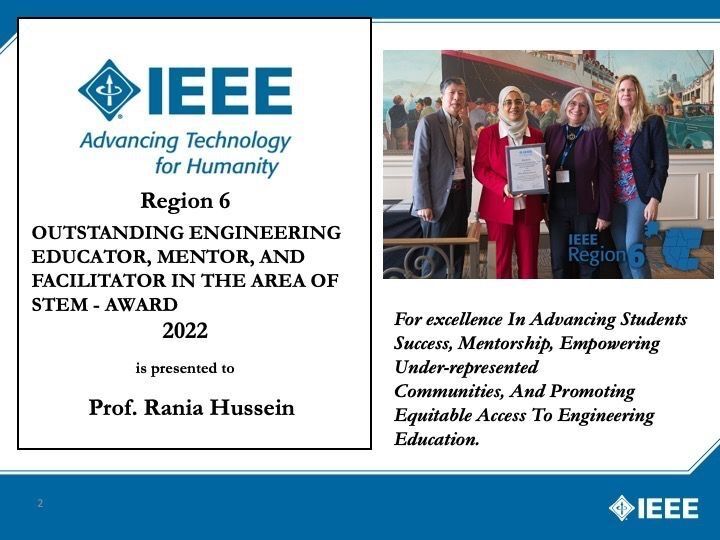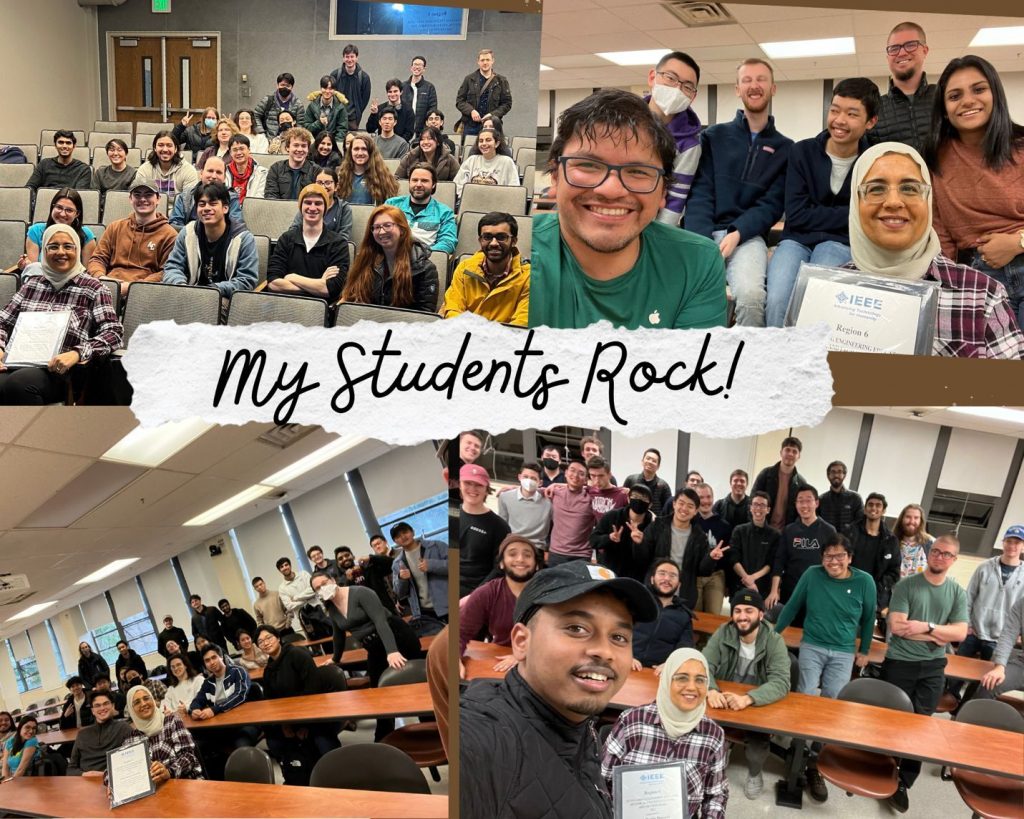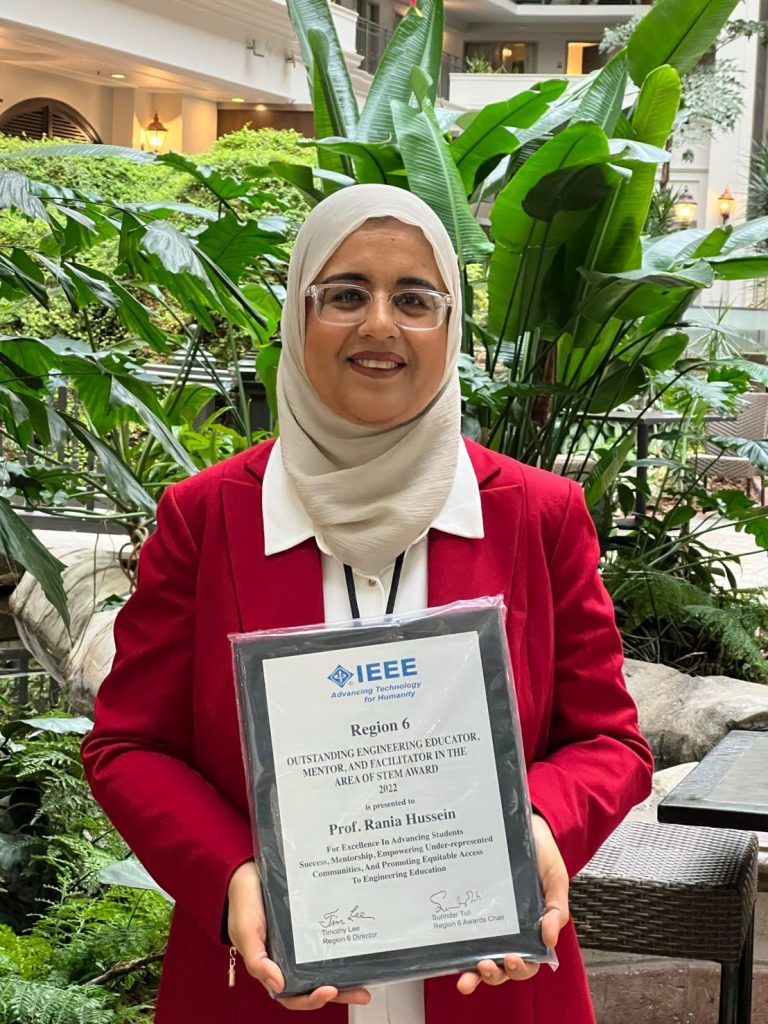 March 2022: Prof. Hussein receives the ECEDHA Innovative Program Award.
January 2022: Florence Atienza receives the Mary Gates Research Fellowship.
July 2021: Prof. Hussein receives the Best Paper Award in the ECE Division of the ASEE Annual Conference for the article Remote Versus In-hand Hardware Laboratory in Digital Circuits Courses.